Most home theaters today come with plenty of wires and cords. While most of us agree that neatness and organization are appealing to the human eye, many of us want to avoid the hassel of dealing with all those cords and wires.
Knowing all your options can help solve your home theater wire issues.
Home Theater Wire Options: Wall Concealment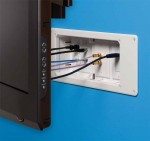 If you own your own home or condo – or are allowed to drill holes in your walls – you may want to consider complete home theater wire concealment inside your walls. For this option, it is crucial to have a professional A/V tech do the work.
There are several factors that justify a professional doing the job, including the layout of the home theater install, how cables will run through walls or ceilings, and what type of signals will be running the home theater display.
Home Theater Wire Options: Wiremold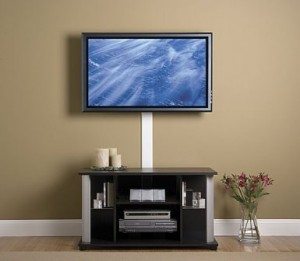 For renters or anyone who doesn't want to commit to holes in the wall, there is a simple option known as "wiremold." This is basically a flat tube-like cord cover that can usually be painted for conformity to your room, if needed. Even this simple option can make a huge difference in the tidiness of a home theater.
Whatever choice is made, wire concealment should improve the overall appearance of the home theater in your home.